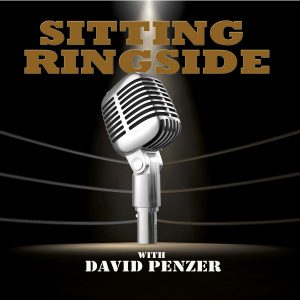 In Koko B. Ware's 40+ year career, he has just about seen it all. He spent time in the Mid-South, Georgia, and other NWA territories wrestling the likes of Dutch Mantell, Tommy Rich, and Jerry Lawler to name a few while forming a tag team with the legendary Bobby Eaton known as the "Pretty Young Things" and wrestled as Sweet Brown Sugar and Stagger Lee. In 1986, Koko joined the WWF where he became "The Birdman."
On this episode of Sitting Ringside, Ware tells his story and shares his stories with David Penzer about his time in the business. The guys talk about the origin of his name "Koko B. Ware," how Jerry Lawler helped him in the Memphis territory, Joe LeDuc, being in Jimmy Hart's "First Family," getting the call from Howard Finkel and heading to the WWE, the problems that some black wrestlers have in the WWE, traveling on the road with a parrot, singing on WWF's "Piledriver: The Album," Owen Hart, and so much more. He even shares a story about his bird Frankie and wrestling great Pedro Morales that you will not want to miss.
Before David gets to Koko, he chats with his old buddy Alex Marvez of The Sporting News and Sirius XM. Marvez, a longtime wrestling journalist, worked in the wrestling business with David in the early days of their careers and he doesn't pull any punches about the current WWE product and Vince McMahon. He also talks about Dave Meltzer, the Wrestling Observer, why guys always go back to the WWE, and more.
This week's episode of Sitting Ringside is brought to you by the Good Cigar Company. For Father's Day this year do something different (go beyond ties and golf shirts!). Give Dad his own personal tobacconist with a Good Cigar Co subscription for a great price of $30 bucks and Sitting Ringside listeners can get 10% of their subscription by going to the Good Cigar Company website and using the promo code "RINGSIDE."
Thanks for listening and don't forget to rate and review the show on all the major podcast platforms!
Make sure to follow David Penzer and "Sitting Ringside" on Twitter!
You can find the show on Apple Podcasts, Stitcher, TuneIn Radio, and Google Play!
Podcast: Play in new window | Download | Embed