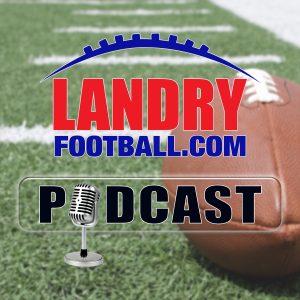 On today's show, NFL scout Chris Landry explains the Passing "Route Tree". You've heard it mentioned about 9 route or 7 route or bang 8 route. Now, learn what they all are and how it fits into a passing game system.
Chris talks about the modern day football player and explains why many players are playing longer and how they are able to do it. He also introduces "Story Time" as he tells about one encounter between Hall of Famer Herb Adderly and Vince Lombardi.
Don't forget to check out our SUMMER SAVINGS SPECIAL and get 50% off any membership for a limited time only.
You can also follow Chris Landry on Twitter and make sure to visit LandryFootball.com!
Make sure to subscribe to the Landry Football podcast on Apple Podcasts, Stitcher, TuneIn Radio, and Google Play.
Podcast: Play in new window | Download | Embed