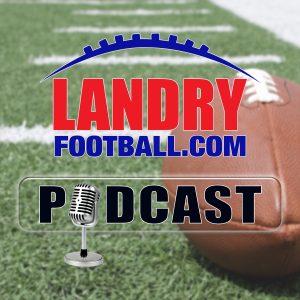 Veteran NFL scout Chris Landry explains the art of Football Practice and what it truly means to performance leading to and during the Fall when the season begins. Many people expect to see the same things in the game that you may have seen in practice and he explains why that is not necessarily the case. Get a deep dive into coaching at practice and how it transforms into the finished product on the game field.
You can also follow Chris Landry on Twitter and make sure to visit LandryFootball.com!
Make sure to subscribe to the Landry Football podcast on Apple Podcasts, Stitcher, TuneIn Radio, and Google Play.
Podcast: Play in new window | Download | Embed