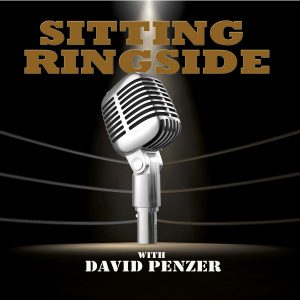 "Disco Inferno" Glenn Gilbertti appeared on the podcast early on to tell some stories from his career but this appearance is a little different. This week, he and David Penzer talk about the current state of wrestling.
DI and Penzer discuss the WWE since Wrestlemania, the futures of Kenny Omega and The Young Bucks, why DI isn't a fan of New Japan Pro Wrestling, and the improvements to the Impact Wrestling business model and whether the guys feel it has a future. Then, the boys play a little word association with the likes of Dave Meltzer, Diamond Dallas Page, Ric Flair, Dixie Carter, Chris Jericho, and others. Not even President Donald Trump was safe from having his name pulled from the hat!
Thanks for listening and don't forget to rate and review the show on all the major podcast platforms!
Make sure to follow David Penzer and "Sitting Ringside" on Twitter!
You can find the show on Apple Podcasts, Stitcher, TuneIn Radio, and Google Play!
Podcast: Play in new window | Download | Embed