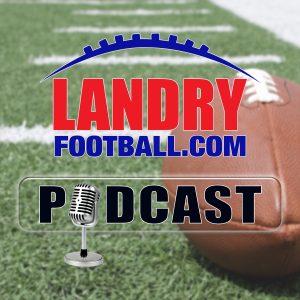 Veteran NFL scout Chris Landry continues his breakdown of the NFL Draft with a look at each draft class in the NFC. He tells you the truth about all the post draft talk from inside the draft room about where teams had players ranked.
Have you ever wondered what goes on in a draft room as the draft is nearing completion? Chris takes you through that process and the competition for signing undrafted free agents. This is also a tough time for some scouts around the league and Chris tells you why that is.
Get in depth draft analysis from a veteran NFL scout right here on today's Landry Football Podcast and at LandryFootball.com.
You can also follow Chris Landry on Twitter!
Make sure to subscribe to the Landry Football podcast on Apple Podcasts, Stitcher, TuneIn Radio, and Google Play.
Podcast: Play in new window | Download | Embed