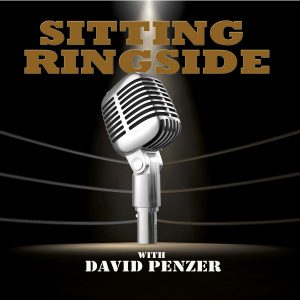 Over the lifetime of "The Total Package" Lex Luger, he truly has seen the highest of highs and the lowest of lows. To say he's seen and done it all would be a serious understatement. Going from a football career to becoming one of the biggest names in the pro wrestling world, Lex admittedly let things get to his head and made a ton of mistakes that affected a lot of people. That said, the story of Lex Luger isn't one of tragedy but one of redemption.
This week on Sitting Ringside, David Penzer sits down with "The Total Package" talk his upbringing in the wrestling business and transitioning from the gridiron to training in Tampa with Hiro Matsuda, working the Florida territory early in his career, the infamous steel cage match with Bruiser Brody that David chatted with referee Bill Alfonso about in a prior episode, going to the NWA and joining The 4 Horsemen, learning from the likes of Sting, Ric Flair, Arn Anderson, Ricky Steamboat, Harley Race, and Dusty Rhodes, why he went to the World Bodybuilding Federation before joining the WWF as "The Narcissist," always being compared to Hulk Hogan, his shocking appearance on the first episode of WCW Monday Nitro, the legendary match at Bash At The Beach '96 where Hulk Hogan joined the NWO, winning the World Championship from Hulk Hogan on Nitro, the end of WCW, how going to jail on a drug conviction changed his life, the spinal cord injury that has left him wheelchair bound, and so much more.
It's amazing to see the transition of a guy who seemingly had it all and "lived the lifestyle" to a guy who now is as humble as they come and a God fearing Christian. Again, Luger's story isn't one of tragedy. It's one of redemption.
Thanks for listening and don't forget to subscribe and review the show on Apple Podcasts and Stitcher!
Make sure to follow David Penzer and "Sitting Ringside" on Twitter! Also, follow Mike Freland on Twitter as well!
You can find the show on Apple Podcasts, Stitcher, TuneIn Radio, and Google Play!
Podcast: Play in new window | Download | Embed