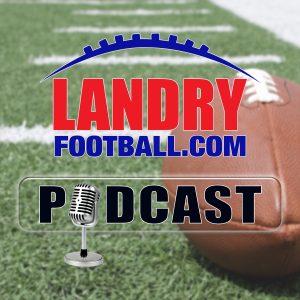 It's Draft Day & Draft weekend and veteran NFL Scout Chris Landry takes you inside what it is like in an NFL Draft Room. He also takes you through a trade process and how that goes down.
Chris has also been on the receiving end of lots of league personnel draft talk and shares what he thinks is relevant to you. Then Chris breaks down the key players at each position in this draft—who represents the best value not only on Thursday but through the draft's end on Saturday.
Learn from a veteran NFL Scout that teams turn to and get all the detailed draft boards and scouting reports at LandryFootball.com
You can also follow Chris Landry on Twitter!
Make sure to subscribe to the Landry Football podcast on Apple Podcasts, Stitcher, TuneIn Radio, and Google Play.
Podcast: Play in new window | Download | Embed