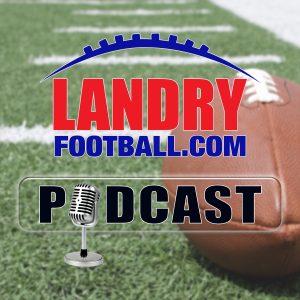 It's NFL Draft week and veteran NFL scout Chris Landry takes you inside the Draft Room to give you some Draft Day stories and explains why teams lie about their intentions. Chris serves as a consultant to NFL teams on the draft process and tells you how and why some teams are suffering from Telephone Scouting and why he tries to talk them off the ledge. Also, he will take you around the league for all the latest. Many teams are plotting trade strategy and he gives you some insights as well.
Be sure to be on the lookout for a special report on some gutsy Draft Day decisions and wild stories that shaped the fortunes of pro football teams in history when Chris provides a special Draft History — Inside some of the greatest & worst decisions made inside the draft room only available at LandryFootball.com.
You can also follow Chris Landry on Twitter!
Make sure to subscribe to the Landry Football podcast on Apple Podcasts, Stitcher, TuneIn Radio, and Google Play.
Podcast: Play in new window | Download | Embed