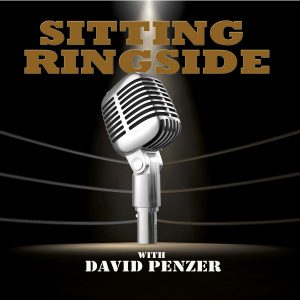 Al Snow is one of the most underrated guys in the wrestling business and was kind of a wrestler caught between two generations/eras. He got his start in 1984 just as the "Territory Era" was coming to a close and the "Modern Era" (WWF/NWA/WCW/WWE) was just beginning. As you'll hear, his career is mired by bad timing, bad luck, and a few bad decisions yet through it all, he stayed the course, made one Hell of a career for himself, and is now the new owner of the legendary Ohio Valley Wrestling based in Louisville, KY.
This week, David Penzer sits down with Al for one of the most candid and unique episodes of Sitting Ringside to date. Al talks about coming up in the business and working with the likes of Jim Cornette, the "Dirty White Boy" Tony Anthony, Chris Candido, Tracy Smothers, George South, and Brian Hildebrand in Smoky Mountain Wrestling where he caught his first break. He also talks about the evolution of the "Leif Cassidy" character and why it failed, not taking advantage of some of the opportunities that he had early on in his career, leaving the WWF and going to ECW because he knew he had to reinvent himself, being on the road with Marty Jannetty, The JOB Squad and how Head came to be, his extremely odd tryout for WCW that he doesn't understand to this day, coming back to WWE and working with Mick Foley, eating "Pepper" for dinner and the fallout from PETA, Tough Enough, TNA Wrestling and how it's the "Bela Lugosi of the Wrestling Business," how his purchase of OVW came to be, and so much more.
Al's unique perspective on the wrestling business is one of a kind and really a refreshing change from the norm.
Thanks for listening and don't forget to subscribe and review the show on Apple Podcasts and Stitcher!
Make sure to follow David Penzer and "Sitting Ringside" on Twitter! Also, follow Mike Freland on Twitter as well!
You can find the show on Apple Podcasts, Stitcher, TuneIn Radio, and Google Play!
Podcast: Play in new window | Download | Embed