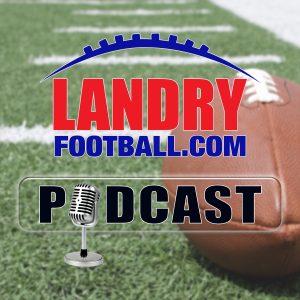 On today's show, Chris takes a trip down NFL Draft memory lane, looking back on how the NFL draft used to be from the beginning until now and a look at some of the great players who NEVER panned out due to injuries. Hear some of the great NFL Draft Room stories of all time and how it shaped the fortunes of organizations in the process. He also explains how the scouting process and the role of scouts have changed and will likely in the future.
All this and an update on the latest draft talk for this year.
You can also follow Chris Landry on Twitter!
Make sure to subscribe to the Landry Football podcast on Apple Podcasts, Stitcher, TuneIn Radio, and Google Play.
Podcast: Play in new window | Download | Embed