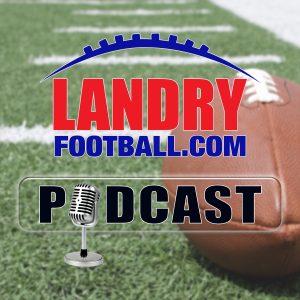 Chris has been busy with NFL Team Draft meetings and explains how he trains clubs to evaluate their process correctly before moving a player up or down their board at this late stage. He also takes you through a brief history of Pro Football Scouting and how it has evolved and takes you through a calendar year of an NFL Scout. Learn from someone who has done it and trained other to do it for a very long time. He also gives an update on the top of the draft as well as look at some of the top Wide Receivers in this year's draft. Also, get a an inside look at the situations with Dez Bryant and Rob Gronkowski.
You can also follow Chris Landry on Twitter!
Make sure to subscribe to the Landry Football podcast on Apple Podcasts, Stitcher, TuneIn Radio, and Google Play.
Podcast: Play in new window | Download | Embed