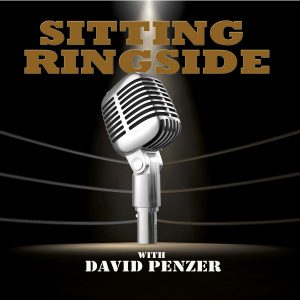 This week on Sitting Ringside, David Penzer chats with one of the true legends of the pro wrestling business and the leader of The 4 Horsemen, JJ Dillon.
In this incredible conversation, JJ talks about getting his start in the wrestling business as the President of the Johnny Valentine Fan Club, becoming a referee before becoming a wrestler, working in the WWWE, the best advice he ever received in the pro wrestling business, the impact that both Bruno Sammartino and Dusty Rhodes played in his life, his first singles match being against Killer Kowalski, working in The Maritimes in Canada, Kansas City, Mid-Atlantic, MSG, and Texas with the Funks, Vince McMahon Sr., the creation of The 4 Horsemen, and so much more. He also tells you why he's "the luckiest guy in the world."
Thanks for listening and don't forget to subscribe and review the show on Apple Podcasts and Stitcher!
Make sure to follow David Penzer and "Sitting Ringside" on Twitter! Also, follow Mike Freland on Twitter as well!
You can find the show on Apple Podcasts, Stitcher, TuneIn Radio, and Google Play!
Podcast: Play in new window | Download | Embed