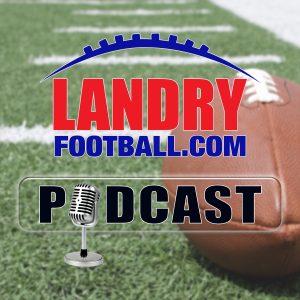 The Draft is fast approaching and Chris answers your questions. Remember, to get your questions to be answered on the next podcast, go to LandryFootball.com. Chris will take you through how the top of the draft is beginning to shape up and tell you what all the late prospect visits to team facilities are all about. He also talks about some of the issues the Colts are dealing with this offseason as Andrew Luck continues to rehab his injury.
Go inside some of the draft board numbers with Chris as well as learn how he "Scouts the Scouts."
If you have a questions for Chris, submit them at LandryFootball.com!
You can also follow Chris Landry on Twitter!
Make sure to subscribe to the Landry Football podcast on Apple Podcasts, Stitcher, TuneIn Radio, and Google Play.
Podcast: Play in new window | Download | Embed