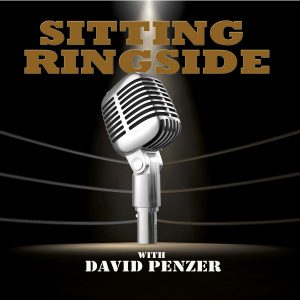 This week on Sitting Ringside, former WCW and Impact Wrestling ring announcer David Penzer and Mike Freland break down all things Wrestlemania 34 weekend. David shares his thoughts on the WWE Hall Of Fame Ceremony that involved old friend Jeff Jarrett, NXT Takeover: New Orleans where Ricochet came out looking like a star, and the events of Wrestlemania 34 including the debut of Ronda Rousey, the returning Daniel Bryan, Shinsuke Nakamura's heel turn, the mess of a main event, and a rising star who won the Raw Tag Team Titles….Nicholas.
Also, the WWE destroyed a piece of electronics in the Penzer household. (We aren't kidding.)
Thanks for listening and don't forget to subscribe and review the show on Apple Podcasts and Stitcher!
Make sure to follow David Penzer and "Sitting Ringside" on Twitter! Also, follow Mike Freland on Twitter as well!
You can find the show on Apple Podcasts, Stitcher, TuneIn Radio, and Google Play!
Podcast: Play in new window | Download | Embed