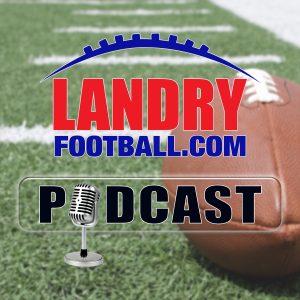 The recent NFL rules involving safety has given cause to step and get a better understanding of where football has been and is now with regards to teaching, playing and officiating. Chris Landry explains why all of these rule changes are taking place and why it will continue. He offers up some suggestions to make the whole thing operate more effectively and productively for all.
Also, Chris breaks down all the latest Pro Day workouts, examines the reason for the Patriots trading of Brandin Cooks, and takes a look at why the Rams are making this move.
Get all the latest inside scoop from around the worlds of college football and the NFL right here.
If you have a questions for Chris, submit them at LandryFootball.com!
You can also follow Chris Landry on Twitter!
Make sure to subscribe to the Landry Football podcast on Apple Podcasts, Stitcher, TuneIn Radio, and Google Play.
Podcast: Play in new window | Download | Embed