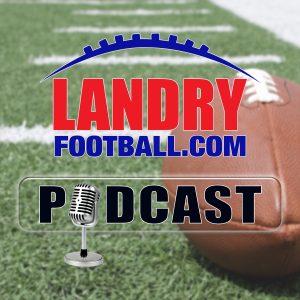 With final draft meetings beginning and continuing up until draft day, NFL scout Chris Landry takes you through how these meetings are conducted. You'll learn what chatter scouting is and the difference between "Scouts" and "Information Gatherers". Ever wonder what was on a scouting report? He'll take you through all the categories and what the computer screen and scouting binders look like as well.
Chris also takes you through how an offseason trade takes place from it's inception until completion. Learn all the inside details of how it works and the research that goes into a deal.
He answers one of your questions by giving you another example of why teams tend to float out misinformation around the league and so much more on this episode of the Landry Football Podcast!
If you have a questions for Chris, submit them at LandryFootball.com!
You can also follow Chris Landry on Twitter!
Make sure to subscribe to the Landry Football podcast on Apple Podcasts, Stitcher, TuneIn Radio, and Google Play.
Podcast: Play in new window | Download | Embed