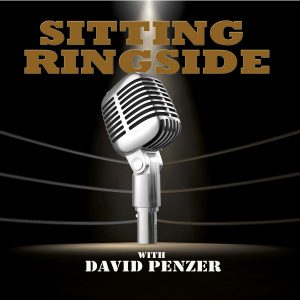 With HBO debuting "Andre The Giant" this week, David Penzer felt it only appropriate to connect two guys who traveled the roads with Andre and were involved in some of his biggest angles, "The Million Dollar Man" Ted DiBiase and Kevin Sullivan.
DiBiase talks about the legendary angle between he, Andre, and Hulk Hogan from Saturday Night's Main Event that led to Andre winning the WWF World Title and being paid off to hand it over to him, The Mega Powers battling The Mega-Bucks, an incident between Andre and Bam Bam Bigelow, traveling to Japan with Andre, and much more.
Sullivan shares stories about being on the road with Andre, wrestling him in Florida, how he got Andre to put him over, the troubles between Andre and Big John Studd, the legendary match between Hulk Hogan and Andre from Wrestlemania 3, Andre's love for the business and always wanting to do what was best, and a side of Andre that not many people may know.
Thanks for listening and don't forget to subscribe and review the show on Apple Podcasts and Stitcher!
Make sure to follow David Penzer and "Sitting Ringside" on Twitter!
You can find the show on Apple Podcasts, Stitcher, TuneIn Radio, and Google Play!
Podcast: Play in new window | Download | Embed