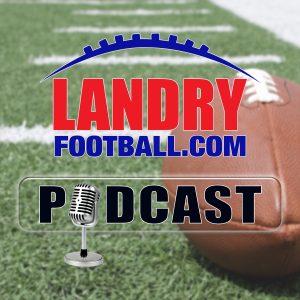 Chris Landry takes you inside an NFL Scouting Department and tells you what is going on inside the building as pro days are continuing. Learn how things are being prepared for the Final Scouting/Draft meetings that will begin in a couple of weeks. There are a lot of moving parts but you will get a better understanding of how grades on players are finalized as well as how Draft Boards are set. Enough with the nonsense that you read or hear, this is your chance to learn from someone who is a 30 year NFL Scouting veteran and still works with teams on the draft process.
Also, learn how a decision on a player like Odell Beckham is made and the process that teams go through. There are a number of players who are undervalued in this draft and Chris Landry gives you some of his favorites and tells you why.
You can also follow Chris Landry on Twitter!
Make sure to subscribe to the Landry Football podcast on Apple Podcasts, Stitcher, TuneIn Radio, and Google Play.
Podcast: Play in new window | Download | Embed