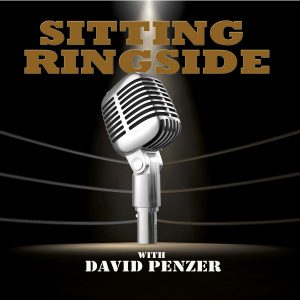 In the era of WCW, no other tag team was as decorated as Booker T. and Stevie Ray, better known as Harlem Heat. During their career, PWI named Harlem Heat the "Tag Team Of The Year" in both 1995 and 1996 and they won the WCW Tag Team Championship a record ten times. As you know, Booker T. went on to WWE after the demise of WCW but Stevie Ray didn't follow his brother.
On this episode of Sitting Ringside, David Penzer sits down with Stevie Ray to discuss growing up in Houston, how he got started in the wrestling, working with Ivan Putski, the Global Wrestling Federation, how he and his brother ended up as a tag team thanks to Eddie Gilbert, how their first tag team match together was almost their last, the role Sid Vicious played in bringing Booker T. and Stevie Ray to WCW, the controversial angle in which they made their WCW debut, never wanting a manager but loving having Sherri Martel on their side, joining the NWO, being a color commentator, the demise of WCW, why Harlem Heat never wrestled a match in WWE, what he's doing now, and so much more.
This episode is full of great conversation, a lot of laughs, and incredible stories from a guy who was front, center, and pretty outspoken during one of the greatest eras in pro wrestling history.
Thanks for listening and don't forget to subscribe and review the show on Apple Podcasts and Stitcher!
Make sure to follow David Penzer and "Sitting Ringside" on Twitter!
You can find the show on Apple Podcasts, Stitcher, TuneIn Radio, and Google Play!
Podcast: Play in new window | Download | Embed