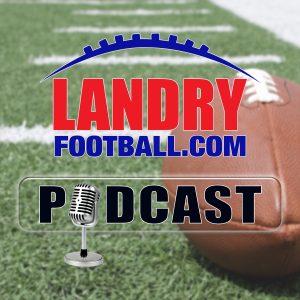 In today's episode, veteran NFL scout Chris Landry explains the role of analytics in today's football. Learn what's important and what's nonsense. Get the true story right here.
He also takes you inside to the lettering grading system for evaluating players that goes along with the numbering system. Take a deep dive into understand the evaluating process from a guy that has help build multiple Super Bowl Rosters. He also explains the role of the Strength & Conditioning coach and why their opinion is sought out during the evaluation process.
All this and much more in today's Landry Football Podcast.
You can also follow Chris Landry on Twitter!
Make sure to subscribe to the Landry Football podcast on Apple Podcasts, Stitcher, TuneIn Radio, and Google Play.
Podcast: Play in new window | Download | Embed