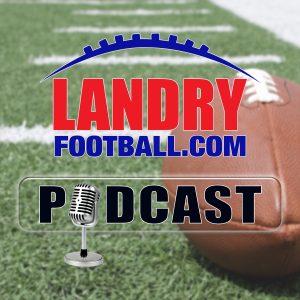 Chris Landry breaks down the Jets/Colts trade and what each club thinking was behind the move. He also discusses how this will affect the top of the NFL Draft and the role the quarterbacks will play in it.
Pro days are continuing around the country and Chris explains what scouts and coaches get out of it as well as how it helps them put a final grade on a player……and it's not what you think. How important is hand size for a quarterback? Chris answers that as well as taking you inside the second wave of free agency and how those negotiations take place.
Plus, Spring Practice is taking place around the country and Chris tells you what is important and what is not. All this and more in today's podcast.
You can also follow Chris Landry on Twitter!
Make sure to subscribe to the Landry Football podcast on Apple Podcasts, Stitcher, TuneIn Radio, and Google Play.
Podcast: Play in new window | Download | Embed