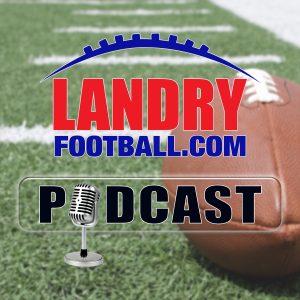 2018 NFL Free Agency is underway. NFL scout Chris Landry takes you through the process of some of the moves and how they play out in real time. He explains why there are so many moves early in the process, why it will settle down shortly, why guaranteed contracts in the NFL are not a trend, and why it's not much different than upfront money. Free agency and draft preparation is winning the day and we've got it all covered for you in today's podcast.
You can also follow Chris Landry on Twitter!
Make sure to subscribe to the Landry Football podcast on Apple Podcasts, Stitcher, TuneIn Radio, and Google Play.
Podcast: Play in new window | Download | Embed