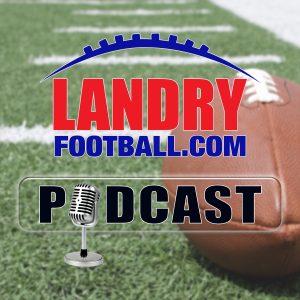 The Draft boards are up on LandryFootball.com and Chris Landry explains why the boards guide you to draft day decisions as opposed to some random amateur list.He also explains the recent moves from the Cleveland Browns and how the free agent process is shaping up for them and all teams around the league.
There has been a lot of trade activity and Chris explains why that is the case this year. Get ready for the flurry of free agent activity as the new league year is upon us. REMEMBER, SIGN UP FOR LandryFootball.com today for the Draft and Free Agency and get the upcoming Football Season for FREE !!!!!!
You can also follow Chris Landry on Twitter!
Make sure to subscribe to the Landry Football podcast on Apple Podcasts, Stitcher, TuneIn Radio, and Google Play.
Podcast: Play in new window | Download | Embed