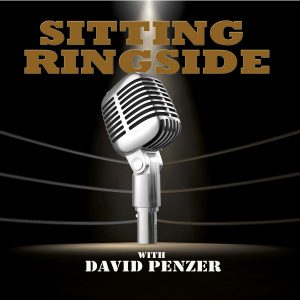 Most people would recognize Bill Alfonso from his days in ECW with Rob Van Dam, Sabu, and Taz. What you may not realize is that his wrestling career started several years before that in the state of Texas where he refereed his first match at the age of 21. From there, he went on to work in the Florida territory, the NWA, WCW, Japan, and the WWE all before making his first appearance in an ECW ring.
This week, David Penzer sits down with Alfonso to discuss how and where his love for wrestling began, working with Terry Funk, the Grahams, Gerry Brisco, Paul Jones, Dusty Rhodes, Jody Hamilton, the Von Erichs, and more. Alfonso talks about being on the road with the likes of Kevin Sullivan, Roddy Piper, and Sir Oliver Humperdink, being the ref in the infamous cage match between Bruiser Brody and Lex Luger, becoming Giant Gonzalez' personal assistant and how he got them both hired by the WWE, getting the call from Paul Heyman to join ECW, and much more.
Fonzie has a ton of stories and shares just a few of them on this episode of Sitting Ringside!
Thanks for listening and don't forget to subscribe and review the show on Apple Podcasts and Stitcher!
Make sure to follow David Penzer, Mike Freland, and "Sitting Ringside" on Twitter!
You can find the show on Apple Podcasts, Stitcher, TuneIn Radio, and Google Play!
Podcast: Play in new window | Download | Embed