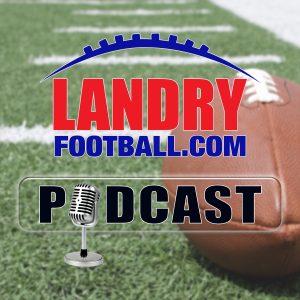 With the NFL league year starting up next week, Chris Landry takes you inside the decision making process surrounding Free Agency. From evaluations to strategy to making sure that you build a clubs roster responsibility and not go chasing average players and pay them first tier money, learn all the in's and outs of the process from a veteran NFL Player Personnel executive.
It's NFL Free Agency 101 on this episode of Landry Football Podcast!
You can also follow Chris Landry on Twitter!
Make sure to subscribe to the Landry Football podcast on Apple Podcasts, Stitcher, TuneIn Radio, and Google Play.
Podcast: Play in new window | Download | Embed