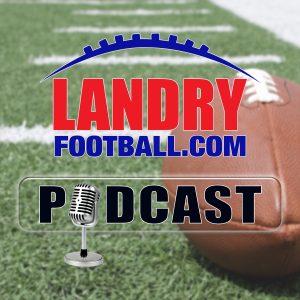 With the Scouting Combine in the books, veteran NFL Scout Chris Landry breaks down the week in Indy and tell you what comes next for all the teams. Learn how they use all this data and proceed with pro days and scouting meetings. If you want amateur views on the draft, read the next useless mock draft. If you want to learn how and NFL team sets up their draft board, join Chris Landry on the LandryFootball podcast.
You can also follow Chris Landry on Twitter!
Make sure to subscribe to the Landry Football podcast on Apple Podcasts, Stitcher, TuneIn Radio, and Google Play.
Podcast: Play in new window | Download | Embed