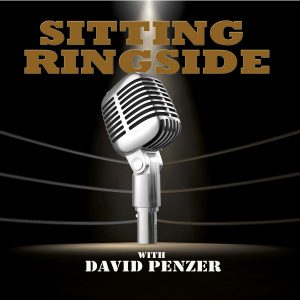 This week's episode of Sitting Ringside With David Penzer kicks off with one of the newest inductees to the WWE Hall Of Fame, "Double J" Jeff Jarrett. The announcement of Jarrett's induction was shocking on a million levels going back to the final episode of WCW Monday Nitro when Vince McMahon publicly fired Jarrett on national television to Jarrett's development of TNA/Impact Wrestling where he was one of Vince's top competitors in the wrestling market. Penzer and Jarrett discuss those points along with how and when Jarrett got the Hall Of Fame call, who the first person he told was, one piece of advice he'd give Scott D'Amore, Don Callis, Ed Nordholm, and current Impact Wrestling ownership, and much more.
Then, Penzer is joined by one half of the legendary 80's WWF tag team "The Killer Bees," Brian Blair. Blair chats about some of the greatest ribs he's ever seen among the boys, his relationship with the Von Erich family, being on the road with Andre The Giant and Dusty Rhodes at the same time, his political career following his wrestling days, his involvement in The Cauliflower Alley Club, along with some great road stories as well.
Thanks for listening and don't forget to subscribe and review the show on Apple Podcasts and Stitcher!
Make sure to follow David Penzer, Mike Freland, and "Sitting Ringside" on Twitter!
You can find the show on Apple Podcasts, Stitcher, TuneIn Radio, and Google Play!
Podcast: Play in new window | Download | Embed