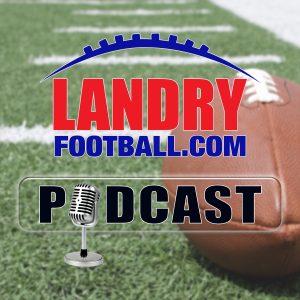 Today, veteran NFL Scout Chris Landry takes you position by position on how to evaluate each position's workout at the combine. He explains what the numbers mean, what the target numbers should be and what does it indicate. You will have a better understanding of why these numbers are taken into account after listening to this podcast.
You can listen to the heads give you second and third hand information or you can listen to someone who helped design all these drills and ran the combine and has 30 years of scouting experience in the NFL.
You can also follow Chris Landry on Twitter!
Make sure to subscribe to the Landry Football podcast on Apple Podcasts, Stitcher, TuneIn Radio, and Google Play.
Podcast: Play in new window | Download | Embed