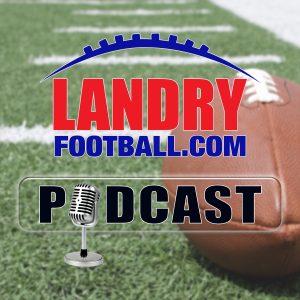 It's NFL Scouting Combine week and Chris Landry breaks down all the angles that team turn to to investigate and study player physical and intangible characteristics. Learn what these drills and tests really mean — and it's quite different from what the Amateur Scouts tell you out there. He also addresses the reason the Chiefs moved on from Marcus Peters, explains the Jaguars contract with Blake Bortles, and what the Vikings plans are at quarterback.
All this and more in today's episode of the LandryFootball Podcast on LandryFootball.com.
You can also follow Chris Landry on Twitter!
Make sure to subscribe to the Landry Football podcast on Apple Podcasts, Stitcher, TuneIn Radio, and Google Play.
Podcast: Play in new window | Download | Embed