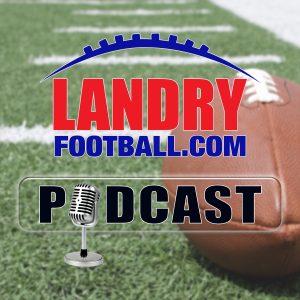 With the NFL Scouting Combine starting next week, NFL scout Chris Landry goes deep inside how the Scouting Combine works, why it was started, and why it continues. Learn what the biggest takeaway during the week of the Scouting Combine is and how it has changed over the years. So much of the Scouting Combine is misunderstood by the media and fans, learn the real insights from the guy that ran it and knows it from the inside.
All this and more in today's episode of the LandryFootball Podcast on LandryFootball.com.
You can also follow Chris Landry on Twitter!
Make sure to subscribe to the Landry Football podcast on Apple Podcasts, Stitcher, TuneIn Radio, and Google Play.
Podcast: Play in new window | Download | Embed