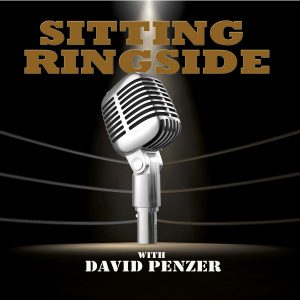 Studying to become a teacher and playing college football player, being a bodyguard for Snopp Dogg, entering pro wrestling, doing some acting on the side, and then becoming a regular contributor on The Greg Gutfeld Show on Fox News Network. It sounds like something of fiction and might seem like an insane life but it's exactly what Impact Wrestling's Tyrus has done.
On this episode of Sitting Ringside, David Penzer sits down with Tyrus to discuss how he went from a budding football career to becoming a bodyguard, befriending Tommy Dreamer while working as a bouncer, the importance of paying dues while coming up in the wrestling business, what it's like to be a big guy in the business, ring psychology, the importance of Dusty Rhodes to his life and his career, the birth of Brodus Clay and The Funkasaurus, things he'd change and things he'd do exactly the same during his WWE days, transitioning to Fox News and his outside projects, and so much more.
It's a great conversation with an even better guy and after listening to this conversation, you're going to understand why this charismatic big man has achieved the success he has.
Thanks for listening and don't forget to subscribe and review the show on Apple Podcasts and Stitcher!
Make sure to follow David Penzer, Mike Freland, and "Sitting Ringside" on Twitter!
You can find the show on Apple Podcasts, Stitcher, TuneIn Radio, and Google Play!
Podcast: Play in new window | Download | Embed