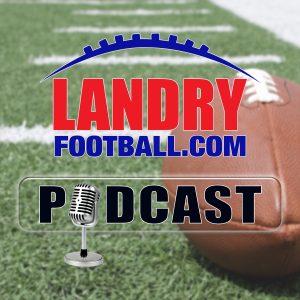 In today's episode of the Landry Football Podcast, former NFL scout Chris Landry explains the process of taking the best player available versus taking a player at a position of need in an NFL draft room. There is so much information and misunderstanding goes into the process and Chris clears it up for you explaining how he has done it with success for over 30 years and how NFL teams have learned to do it. 
Chris also goes into a deep dive into the problems that currently exist in the Michigan and LSU programs. You don't want to miss this and get the inside information of why some of the problems exist and where they go from here. 
All this and more in today's episode of the LandryFootball Podcast on LandryFootball.com.
You can also follow Chris Landry on Twitter!
Make sure to subscribe to the Landry Football podcast on Apple Podcasts, Stitcher, TuneIn Radio, and Google Play.
Podcast: Play in new window | Download | Embed