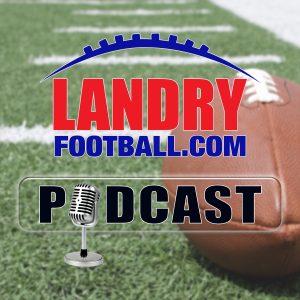 On today's podcast, Chris Landry talks about what makes a new coaching hires successful or unsuccessful. When it comes to new coaches, some start out slowly and build while others start out quickly and fizzle out. Why are some coaches builders and others can sustain? Learn from the guy that many college programs and NFL teams turn to for advice on coaching hires.
Learn also about how we have evaluate College Recruiting through NFL Players at LandryFootball.com. We take you where no others can here at LandryFootball.com.
You can also follow Chris Landry on Twitter!
Make sure to subscribe to the Landry Football podcast on Apple Podcasts, Stitcher, TuneIn Radio, and Google Play.
Podcast: Play in new window | Download | Embed