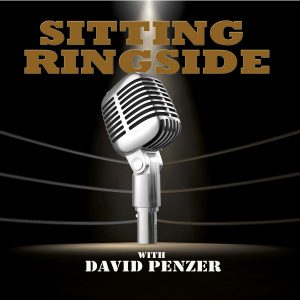 Josh Mathews is a guy that has been around for a long time but you may not realize his pedigree in the wrestling world. Currently the lead play by play announcer and Vice President of Digital Content for Impact Wrestling, he sprung onto the wrestling scene back in 2001, finishing as a runner up on WWE's Tough Enough. Though a trained pro wrestler, the WWE saw the potential of Mathews as an on air talent behind the mic and quickly began using him as a backstage interviewer on Smackdown and as a lead announcer on Velocity. He also delved into the digital world as a host for WWE's internet radio show Byte This and hosted many features and vignettes on WWE.com. He had a few short stints of in ring work but he remained with the company until his release in 2014.
A few months, he joined TNA Wrestling in their front office working on their digital content but in January 2015, he was named the lead announcer of TNA's Impact Wrestling and has remained in those positions ever since.
In this episode of Sitting Ringside, David Penzer sits down with Mathews for a rare podcast appearance to discuss his start in the wrestling business, trying to make it in a "big man's world" as a cruiserweight, his stint in the XWF and working with the likes of Hulk Hogan, Roddy Piper, Sable, and others, who his mentors are in the wrestling business, traveling on the road with John Cena and working firsthand with Vince McMahon himself, his departure from WWE and joining TNA Wrestling, Twitter feuds, Impact Wrestling's management under both Dixie Carter and Anthem, Impact Wrestling's new deal with Twitch TV, the current state of Impact Wrestling and what he sees in the future for the company and so much more.
Thanks for listening and don't forget to subscribe and review the show on Apple Podcasts and Stitcher!
Make sure to follow David Penzer, Mike Freland, and "Sitting Ringside" on Twitter!
You can find the show on Apple Podcasts, Stitcher, TuneIn Radio, and Google Play!
Podcast: Play in new window | Download | Embed