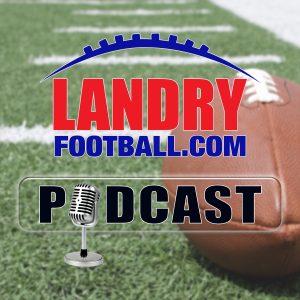 Chris has lots to cover today as he wraps up National Signing Day in College Football. Where else can you get an overview of each school in each conference and how they truly fared in recruiting. Which programs are really improving and which ones are regressing. Find out in this edition of the Landry Football Podcast.
He also explains how the early signing period is affecting how coaching staffs evaluate and how it could potentially lead to more evaluation errors. Learn for a veteran College and NFL Coach who once served as a College Recruiting Coordinator and has helped programs in their recruiting evaluations for years.
There is no offseason at the LandryFootball Podcast so keep up with all the latest right here.
You can also follow Chris Landry on Twitter!
Make sure to subscribe to the Landry Football podcast on Apple Podcasts, Stitcher, TuneIn Radio, and Google Play.
Podcast: Play in new window | Download | Embed