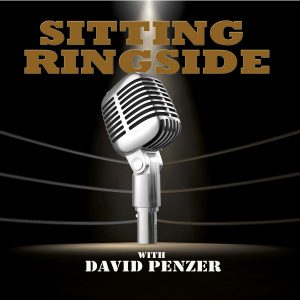 Scott D'Amore made headlines last year when he, along with Don Callis, was named an Executive Vice President of Impact Wrestling. What you may not realize about D'Amore is that his career in wrestling dates back to the early 90's. Trained by Al Snow, Mickey Doyle, and Denny Kass, D'Amore's in ring career began in 1992 in Ontario. He was one of the founders of Border City Wrestling, of which he is now the sole owner, and has had a hand in training some of the biggest names in the wrestling game.
This week on Sitting Ringside, David Penzer sits down with the charismatic D'Amore to talk about the evolution of his career dating back to when Penzer helped him get into WCW, traveling the roads with Edge, Christian, Bad News Allen (Brown), and Don Callis, Border City Wrestling, his initial run in TNA Wrestling with Team Canada and why he ultimately left, his proudest moment from his time in TNA, working with the likes of AJ Styles, Samoa Joe, Bobby Roode, Eric Young, Petey Williams, and others, how his current role with Impact Wrestling came to be and Chris Jericho's involvement in it, and much more.
It's a fun conversation with a guy who is a great storyteller and is genuinely one of the good guys in a crazy business.
Thanks for listening and don't forget to subscribe and review the show on Apple Podcasts and Stitcher!
Make sure to follow David Penzer, Mike Freland, and "Sitting Ringside" on Twitter!
You can find the show on Apple Podcasts, Stitcher, TuneIn Radio, and Google Play!
Podcast: Play in new window | Download | Embed