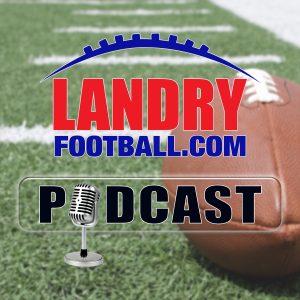 NFL Scout Chris Landry takes you inside the FILM ROOM and gives you some of the key individual matchups (games within the games) that will be key in determining Sunday's Super Bowl winner. Also, you'll learn more about the Eagles' RPO offense and how the Patriots plan to try and defend it.
Go inside this game like none other from someone intimately involved for a full Super Bowl 52 preview from a veteran NFL coach and scout.
The big game is here and it's time to cash in big and bet the game at MYBookie.ag. If you haven't checked them out, this is the perfect weekend to get into the action. Have a hunch on who's going to win the coin toss or what color Gatorade the winning coach will be wearing? Log on now, check out the props, and get in on the action! Don't just watch the game, Lay down some money and be a part of it. Sign up today to score an instant 50% Bonus on your first deposit. That's right, if you join with $100 you'll get $150 bankroll to play with and use the promo code "Landry" to activate this offer.
You can also follow Chris Landry on Twitter!
Make sure to subscribe to the Landry Football podcast on Apple Podcasts, Stitcher, TuneIn Radio, and Google Play.
Podcast: Play in new window | Download | Embed