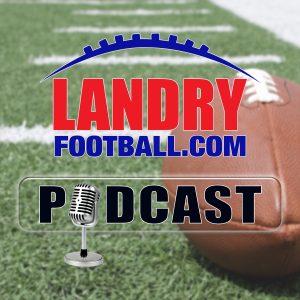 It's Tuesday of Super Bowl week and veteran NFL Scout Chris Landry gets deep into the some of the X & O's of this matchup and tells you how each defense will try and defend the opposing offenses.
Go inside the film room and see what makes these offenses click and what the defenses will attempt to do to slow them down. Chris has known and worked with Bill Belichick for over 25 years and help hire a young coaching assistant named Jim Schwartz, now Eagles defensive coordinator.
Go inside this game like none other from someone intimately involved.
You can also follow Chris Landry on Twitter!
Make sure to subscribe to the Landry Football podcast on Apple Podcasts, Stitcher, TuneIn Radio, and Google Play.
Podcast: Play in new window | Download | Embed