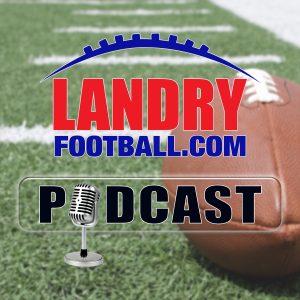 Chris Landry brings you all the latest from the Senior Bowl — who's looking good and what does it really mean for their NFL Draft prospects. There's always a ton of team news discussions going on at the Senior Bowl and he brings you the latest from that angle as well. What assistants and what players are on the move? Get that and all the latest from the guy NFL Teams turn to as a Coaching and Scouting Consultant.
You can also follow Chris Landry on Twitter!
Make sure to subscribe to the Landry Football podcast on Apple Podcasts, Stitcher, TuneIn Radio, and Google Play.
Podcast: Play in new window | Download | Embed