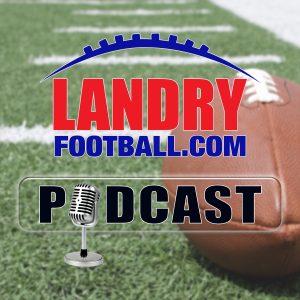 With the scouting offseason underway, former NFL scout Chris Landry explains the importance of where and how you get the right draft information. Learn the difference between information gathers from evaluators and why there are so many imposters out there covering the draft process. Learn why people with years of coaching and scouting experience is where you want to lean for you draft insights. He also breaks down the conference championship games as well as update you on the new coaching hires in the NFL. Get information and analysis from someone with thirty years experience as a coach and scout.
You can also follow Chris Landry on Twitter!
Make sure to subscribe to the Landry Football podcast on Apple Podcasts, Stitcher, TuneIn Radio, and Google Play.
Podcast: Play in new window | Download | Embed