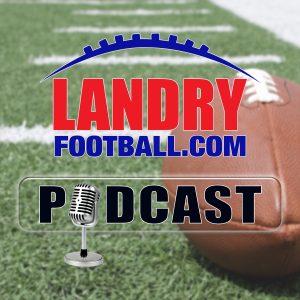 On today's podcast, Chris tells you what really happened on the last play of the New Orleans Saints vs. Minnesota Vikings game and what the proper coverage call should have looked like.
He also tells you what to look for in the College All Star games and why as scouts they use them as a good evaluation tool. Chris also takes you inside the Huge Freeze and Nick Saban discussions.
Get all this and more inside information and analysis for veteran NFL Coach and Scout Chris Landry.
You can also follow Chris Landry on Twitter!
Make sure to subscribe to the Landry Football podcast on Apple Podcasts, Stitcher, TuneIn Radio, and Google Play.
Podcast: Play in new window | Download | Embed