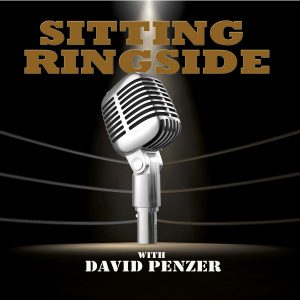 Elijah Burke, aka Impact Wrestling's "D'Angelo Dinero," is a guy who has always done things his way. At times, he may have rubbed some of his peers a bit the wrong way but he always stuck to his core beliefs and convictions. From his humble upbringing watching Dusty Rhodes with his uncle in Jacksonville, FL to his time in law enforcement fighting in Toughman competitions where he achieved a 103-1 record with 102 knockouts, his story and road to pro wrestling is one of the more interesting you'll ever hear.
This week, David Penzer and Elijah discuss growing up in Jacksonville, stories from his time in law enforcement, fighting in local Toughman competitions before breaking into the wrestling business, the impact "The American Dream" Dusty Rhodes made on him both professionally and on a personal level, his tryout for OVW Wrestling in front of Jim Cornette and Danny Davis, joining the WWE, turning down Vince McMahon's offer to become a member of "The Spirit Squad" and the fallout with his peers, developing "The Black Pope" character in TNA, Vince Russo, Josh Matthews, working with Chris Benoit in his final match and how it's still difficult to this day for him to process exactly how that all played out, his departure from Impact Wrestling, the "Love-Alive Charity" he founded, and so much more.
It's a candid conversation with one of the classiest guys to come along in the wrestling business in a very long time. You're going to be surprised at just how much you're going to learn about Elijah Burke the man.
Thanks for listening and don't forget to subscribe and review the show on Apple Podcasts and Stitcher!
Make sure to follow David Penzer, Mike Freland, and "Sitting Ringside" on Twitter!
You can find the show on Apple Podcasts, Stitcher, TuneIn Radio, and Google Play!
Podcast: Play in new window | Download | Embed