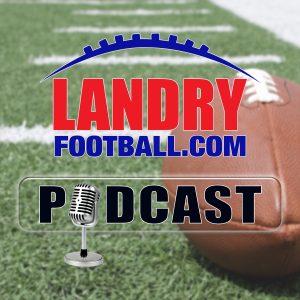 On today's episode, Chris Landry takes you inside the NFL Draft Advisory board to tell you how he and other members give advice to players on their draft status.  He also answers a listeners question about evaluating a player by sharing a fascinating story about how he had to convince his organization not to draft evaluation but Eddie George instead.
Get all this plus a preview of the NFL Divisional Playoff match ups and much more in today's edition of the Landry Football Podcast.
You can also follow Chris Landry on Twitter!
Make sure to subscribe to the Landry Football podcast on Apple Podcasts, Stitcher, TuneIn Radio, and Google Play.
Podcast: Play in new window | Download | Embed