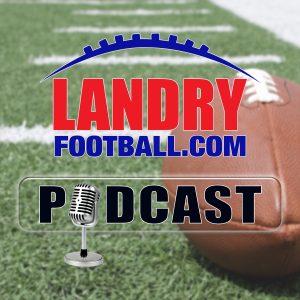 Nick Saban and the Alabama Crimson Tide are the new College Football National Champions. On this episode of the Landry Football Podcast, you'll get a unique perspective on Alabama's National Championship and the legacy of Nick Saban from a guy that worked with him and predicted his success before he ever coached a major college football game. Chris takes a look at the game that only a veteran coach and scout can offer and shares stories as to why Nick Saban is as successful as he is.
Also, Chris Landry offers his take on the current NFL playoff situations, the latest on the coaching circuit, and so much more in today's Landry Football Podcast.
You can also follow Chris Landry on Twitter!
Make sure to subscribe to the Landry Football podcast on Apple Podcasts, Stitcher, TuneIn Radio, and Google Play.
Podcast: Play in new window | Download | Embed