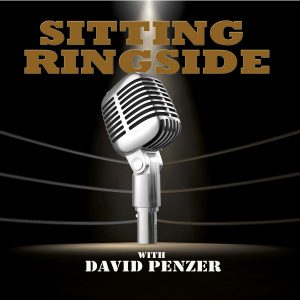 This week, David Penzer and Mike Freland open the show recapping the incredible matchup between Chris Jericho and Kenny Omega from New Japan Pro Wrestling's "Wrestle Kingdom 12" show in Tokyo, Japan on January 4th. Jericho and Omega put on a show for the ages and the guys discuss the story behind the match, the psychology of the match, and the fall out from Chris Jericho dedicating the match to his friends Eddie Guerrero and Chris Benoit.
After hitting on some other news and notes including the upcoming Royal Rumble, David sits down with pro wrestling photojournalist and historian George Napolitano, who is the man behind 99% of the most infamous images in the history of wrestling. George talks about being on the road and working with Andre The Giant, "Dr. D" David Schultz and the lawsuit that stemmed from slapping John Stossel on 20/20, Vince McMahon, working in legendary arenas such as Madison Square Garden, Texas Stadium in the time of the Von Erichs, and so much more.
Thanks for listening and don't forget to subscribe and review the show on Apple Podcasts and Stitcher!
Make sure to follow David Penzer, Mike Freland, and "Sitting Ringside" on Twitter!
You can find the show on Apple Podcasts, Stitcher, TuneIn Radio, and Google Play!
Podcast: Play in new window | Download | Embed