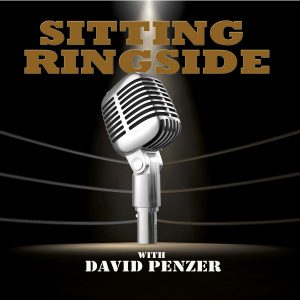 Shane Helms began his wrestling career in 1991 at the young age of 16, coming up in North Carolina with the likes of Matt and Jeff Hardy, Shannon Moore, Christian York, Joey Matthews, and several other household names. Between '91 and '99, Helms won several light heavyweight and tag team titles on the independents before making a splash on the national scene as a member of "3 Count" with Shannon Moore and Evan Karagias. He remained in WCW until the company's demise in 2001, when he told by WWE officials that he was liked by the company and his contract would be picked up. He'd remain in WWE until 2010 when he released from his contract.
This week, David and Shane discuss his humble beginnings in the wrestling business and struggling to get by, getting his shot with WCW and how 3 Count came to be, working with MMA legend Tank Abbott, the night Shane McMahon walked into the WCW locker room in Panama City, FL to announce WWE had purchased WCW, his start with WWE and the birth of "The Hurricane," working with The Rock, always keeping his character fresh, his recent Twitter beef with porn star Mia Khalifa, and much more.
Also, Shane will tell you how was accepted to the University of Missouri at the age of 11. (Yes, this is legit.)
Thanks for listening and don't forget to subscribe and review the show on Apple Podcasts and Stitcher!
Make sure to follow David Penzer, Mike Freland, and "Sitting Ringside" on Twitter!
You can find the show on Apple Podcasts, Stitcher, TuneIn Radio, and Google Play!
Podcast: Play in new window | Download | Embed