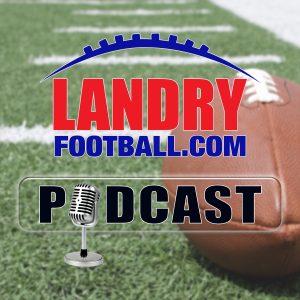 On this episode of the LandryFootball Podcast, Chris breaks down recruiting, the first day of the early signing period, how some schools will fare, and what it all means.
He also looks at the bowl match-ups for this weekend as well as breaking down the NFL playoff races.
All this and more in today's Landry Football Podcast.
Be sure to get yourself or a loved one a great holiday gift by joining LandryFootball.com today. Check out our Discounts on the front page of the website.
You can also follow Chris Landry on Twitter!
Make sure to subscribe to the Landry Football podcast on Apple Podcasts, Stitcher, TuneIn Radio, and Google Play.
Podcast: Play in new window | Download | Embed