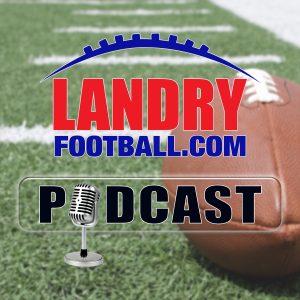 On today's show, Chris Landry address some key issues surrounding College Football. He examines players skipping out on bowl games and how that should be handled by head coaches.
He also addresses the pros and cons of the early signing period beginning Wednesday and offers a better suggestion for all.
The NFL coaching search process is underway and heating up. He gives you an update on that as well as breaking down the NFL playoff race.
All this and more in today's Landry Football Podcast.
Get all this and more in today's edition of the LandryFootball Podcast.
Be sure to get yourself or a loved one a great holiday gift by joining LandryFootball.com today. Check out our Discounts on the front page of the website.
You can also follow Chris Landry on Twitter!
Make sure to subscribe to the Landry Football podcast on Apple Podcasts, Stitcher, TuneIn Radio, and Google Play.
Podcast: Play in new window | Download | Embed