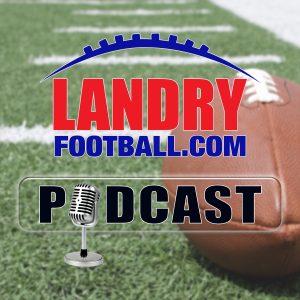 On today's show, Chris Landry addresses the issues surrounding paying college athletes,  offers a solution that would benefit all, and answers why there are so many bowl games and who ultimately benefits.
Chris also goes into detail on the Cleveland Browns hiring of John Dorsey, gets you updated on the assistant additions in the coaching search world,  and breaks down the playoff races in the NFL.
All this and more in today's LandryFootball Podcast.
Be sure to get yourself or a loved one a great holiday gift by joining LandryFootball.com today. Check out our Discounts on the front page of the website.
You can also follow Chris Landry on Twitter!
Make sure to subscribe to the Landry Football podcast on Apple Podcasts, Stitcher, TuneIn Radio, and Google Play.
Podcast: Play in new window | Download | Embed