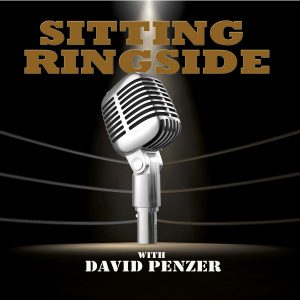 There are certain family names that are royalty in the pro wrestling world. The Harts, the Von Erichs, the Briscos, and the Rhodes family all come to mind but only one last name strikes fear in people throughout the globe…..The Funks. Dory Funk Jr., along with his brother Terry, have wreaked havoc on the pro wrestling world for over 50 years apiece and have feuded with the like of Jack and Gerry Brisco, Dusty Rhodes, Harley Race, Gene Kiniski, and many more. Dory is a multiple time World Champion and was put into the WWE Hall Of Fame in 2009.
Currently, Dory is a trainer based in Ocala, FL and is the coach at Funking Conservatory Pro Wrestling School and has had a hand in greats like Matt and Jeff Hardy, Edge and Christian, Steven Regal, Lita, Kurt Angle, Mickie James, Ted DiBiasi, and many more.
Also this week, David shares his thoughts how great Monday Night Raw has been, the emergence of "Woken" Matt Hardy, Jason Jordan's character development, Paige's return, and much more.
Thanks for listening and don't forget to subscribe and review the show on Apple Podcasts and Stitcher!
Make sure to follow David Penzer, Mike Freland, and "Sitting Ringside" on Twitter!
You can find the show on Apple Podcasts, Stitcher, TuneIn Radio, and Google Play!
Podcast: Play in new window | Download | Embed